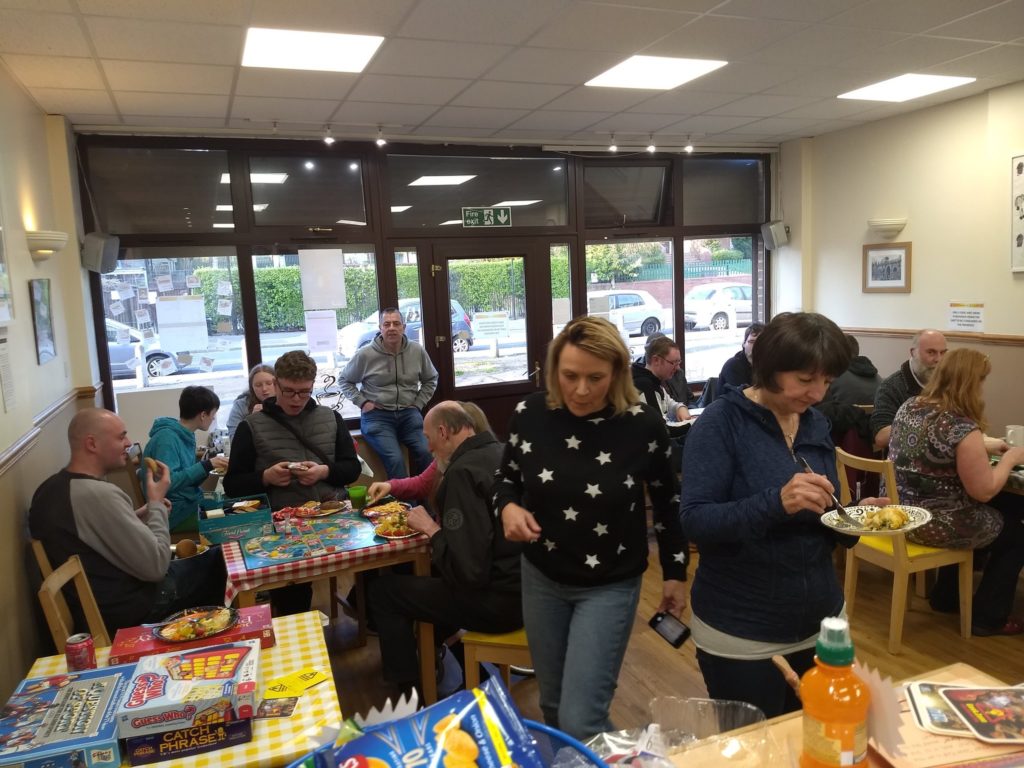 TL;DR
Geek.Zone promotes lifelong mental well being and fights isolation through social inclusion and community cohesion. We are seeking support to deliver two interlinked projects that can be aligned with your funding & CSR goals.
Geek.Zone/01
Physical community spaces to create, play & connect
Facilitate face-to-face relationships and provide education, particularly important in the recently isolating times.
Key areas: Mental health, Community Capacity, STEM, Homelessness, Up-skilling
Geek.Zone/Web
Community cohesion software platform
Facilitate human connection even though trying times, as well as enabling members to do everything they need as a member. Open source so will not only help Geek.Zone but also many of the ~8000 community organisations in Britain.
Key areas: STEM, Problem-solving, Interpersonal skills
Sound interesting? Please book an appointment with James, our Chair, to discuss how we can build our community together.
Introduction
Geek.Zone was founded in 2013-11 to bring the community together. In 2019-02 Geek.Zone was recognised with Charitable Incorporated Organisation status, so now holds the registered charity number 1182126.
We are building community hubs around Britain, starting with Geek.Zone/01 in Coventry, and need your support to "level up"!
Aims
Our charitable objects are;
The promotion of social inclusion for the public benefit of people who are socially and economically excluded on grounds of mental ill-health, who experience levels of social anxiety and difficulties with social interaction, by providing or assisting in the provision of advice, guidance, support and educational activities.

Geek.Zone/Constitution
We do not overtly advertise that Geek.Zone holds charity status, as our community is our priority. The first message that we want potential members to understand is that Geek.Zone is where they will be able to have fun, make friends and, most importantly, belong. Besides, while it is clearly important, charity status is a legal structure, not a "raison d'etre".
We have found that while many people are happy to discuss the latest movie or game, many are less comfortable discussing their mental health. There is no stigma around getting a cold or breaking an arm, but our "stiff upper lip" heritage can often silently, and wrongly, tell us that mental health problems are a weakness, preventing people from seeking the support they need. At the same time, isolation is one of the most significant factors in mental health problems, so that's why we facilitate an open and supportive community which comes together through the shared love of all things "geek"!
We also work to squash the stigma against mental health. We continuously develop links throughout the community with other individuals and organisations who share our devotion to community and well being so that one day we can all be our happy, healthy and true selves.
One of our key principles is accessibility, which is why Geek.Zone membership costs just £1 per year plus an optional suggested donation of £30 – and yes, we would gladly accept 9p per month. Members who want to use Geek.Zone/01 will be asked to pay just £1 per month, plus an optional monthly donation of £30.
Why Geek.Zone
Circumventing the Stigma
Mental health still has a stigma attached to it. To get around this, Geek.Zone has identified that many of those who experience or are at risk of mental health problems;
lack the "IRL" social support network that is vital for ongoing mental well-being.
have interests that they are highly passionate about, so do, or could, identify with our positive definition of "geek".

feel comfortable engaging in those interests with others who share them

.
A Different Approach
There are many organisations that help people who are already happy to talk about their mental health, but what about those who are not in that place yet? At Geek.Zone, we
are a fully open organisation as we believe this promotes trust for all stakeholders.
advertise our charity status less than many other charities, as our primary focus is our community.
encourage inclusion and participation in our community, without any other pressures.
Activities
Existing
We run events throughout the community to facilitate social interaction and the formation of those vital relationships. These events include but are not limited to
Video Gaming
Board gaming
Meals at a restaurant
Museum visits
Bowling
Since 2013, these events have helped hundreds of people through the difficulties that they were experiencing. We welcome everyone to these events, as this helps to encourage the formation of the social capital that helps individuals through hard times. Several members have even described Geek.Zone as a "lifesaver". Geek.Zone now wants to be able to help more people to get through their difficulties and promote ongoing mental well-being.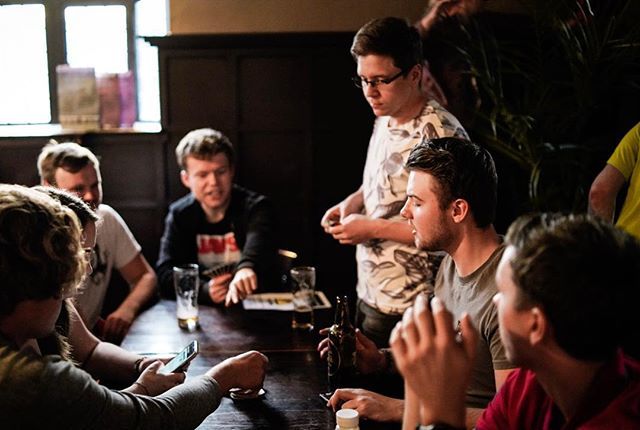 Future
At our community hubs, members will be able to meet with friends in a safe space at any time. Where most facilities shut at 5pm, a Geek.Zone will be accessible twenty-four hours a day with a membership card. The first one will be Geek.Zone/01.
For example, at Geek.Zone/01 and every other Geek.Zone after it, we intend to run new events including but not limited to,
Intergenerational coding classes
Movie nights
LAN Parties – computer gaming events
Craft making events
STEM events
With the permanent space available to the community, we will have tremendous scope for innovation. We are, therefore, eager to work with you to develop events and activities that align with your organisational goals.
See "What funds will be used for" below for more.
Long Term
Our target is to open a community hub – a Geek.Zone – just like Geek.Zone/01, in every city in Britain by 2030. Your help opening Geek.Zone/01 will allow us to reach more people and end isolation and mental health stigma for good.
Beneficiaries
Geek.Zone/01 will be based in Coventry. Our target is to reach 2,500 people by year 5 of operation. We expect that these individuals will be from all backgrounds, ages, genders and origins. That said, we are eager to run events that particularly target needy groups, so are open to all suggestions to align with your funding objectives.
Once Geek.Zone/01 is open, we will start work on opening Geek.Zone/02, so your support will go even further.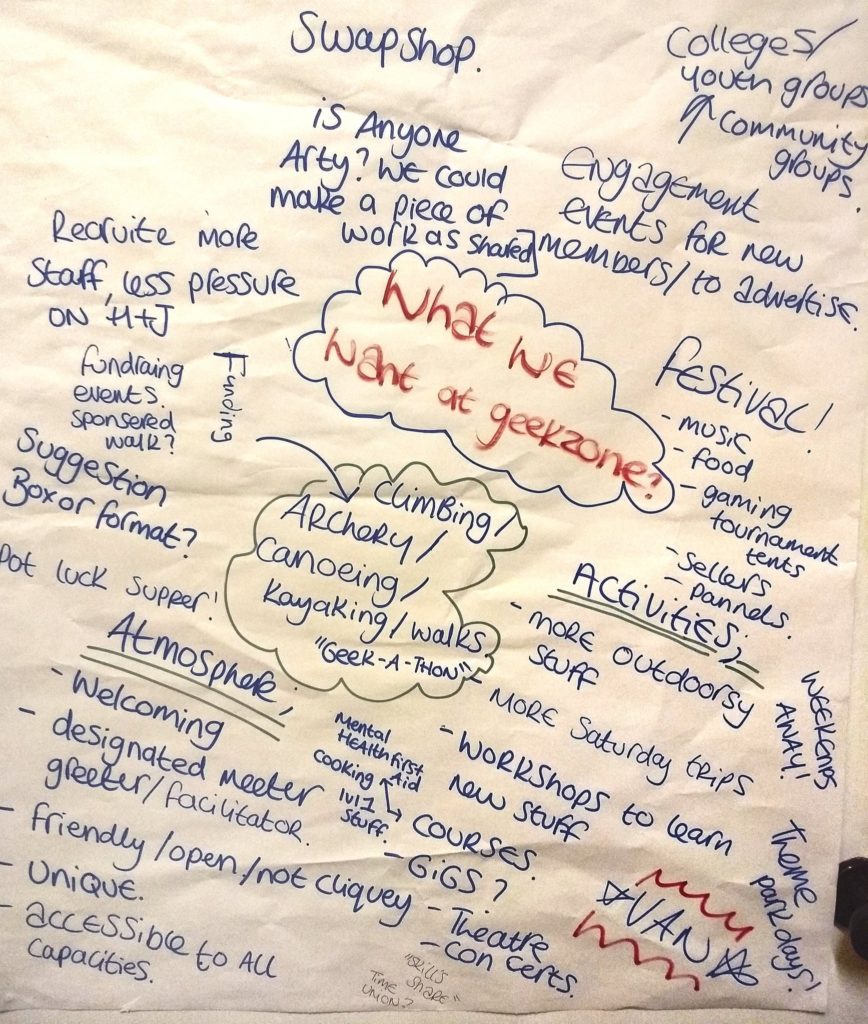 Funding opportunities
Here are some examples of the areas that we need to fund in order to open the doors of Geek.Zone/01. This is not an exhaustive list, so is intended to give an overview. We are absolutely open to organisations who would like to work with us to build capacity by funding a particular area of interest.
Physical Items
Board Games
Video Games
TVs – both CRT and thin
Computers
Computer networking equipment
Books
DVDs
Craft facilities, eg cosplay making
Tables
Chairs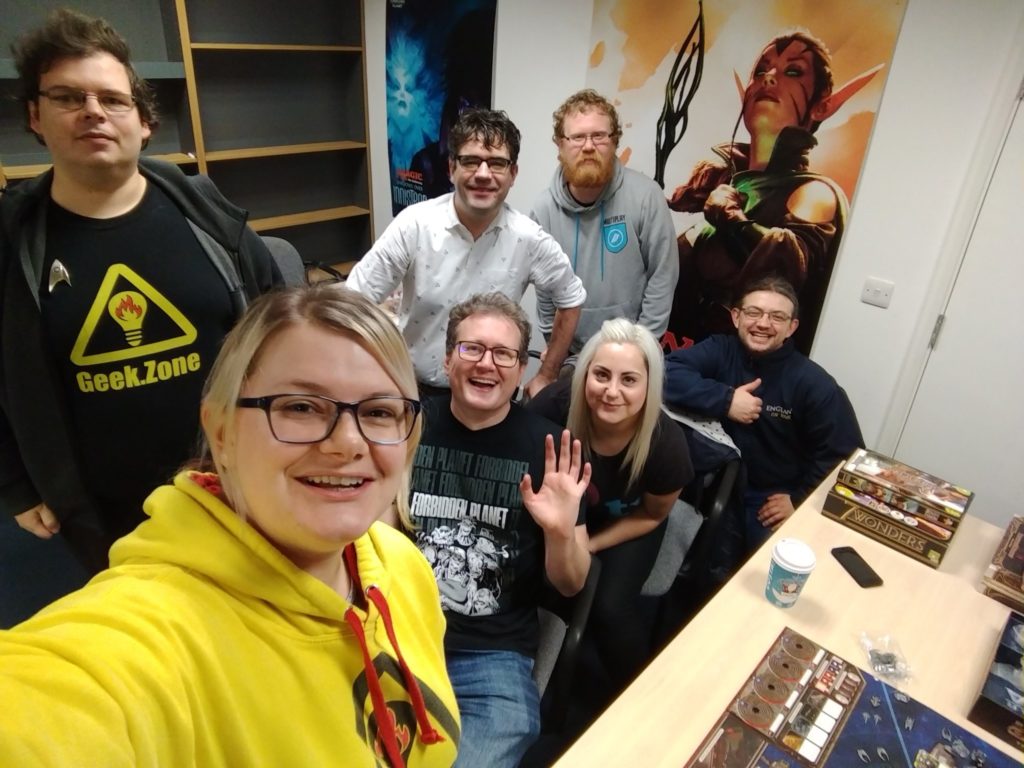 Services
Trusted Charity Accreditation
Rates
Advertising
Broadband
Cloud infrastructure
Telephone line
MPLC Movie Licence
TheMusicLicence
Spotify Business Subscription
DocuSign
Insurance
Rent
Utilities
Member training, including but not limited to,
Staff
We are looking to hire a small team of techies to accelerate the Geek.Zone/Web community platform. This platform is key to the success of every Geek.Zone physical space, as it will enable a Geek.Zone member to do everything they need right from one place.
Geek.Zone will also require a small Community team to organise events, assess impact and advertise Geek.Zone. These people will be key in expanding the number of people that we can help.
What funds will be used for
These will allow members to develop new skills together while building those critical relationships. This space will also allow Geek.Zone to run events that cannot be accommodated at any other venue, particularly longer events such as movie marathons and gaming championships. These larger events will again help to bring the community together and strengthen social bonds. The physical space will also provide a fixed point of stability and permanency in the community. In a world where it can often seem like everything changes so quickly, the Geek.Zone will be a place that can reduce stresses and help one to relax with friends.
For example, by funding a set of computers, you will enable Geek.Zone to run "Interhack", a cross-generational coding skills academy for those of 5 years of age, to those of 95 years of age. This not only helps both generations gain a new skill, but also teaches each more about the other generation. Our Development team will be vital in providing this knowledge transfer opportunity.
By funding our library, you would enable every Geek.Zone member to further themselves through the perpetual availability of knowledge. You would also help our book clubs to flourish, allowing members to gain both literacy skills and boost their confidence.
There are many other examples, but too many to list here! If you have any other thoughts, comments or ideas, please do let us know.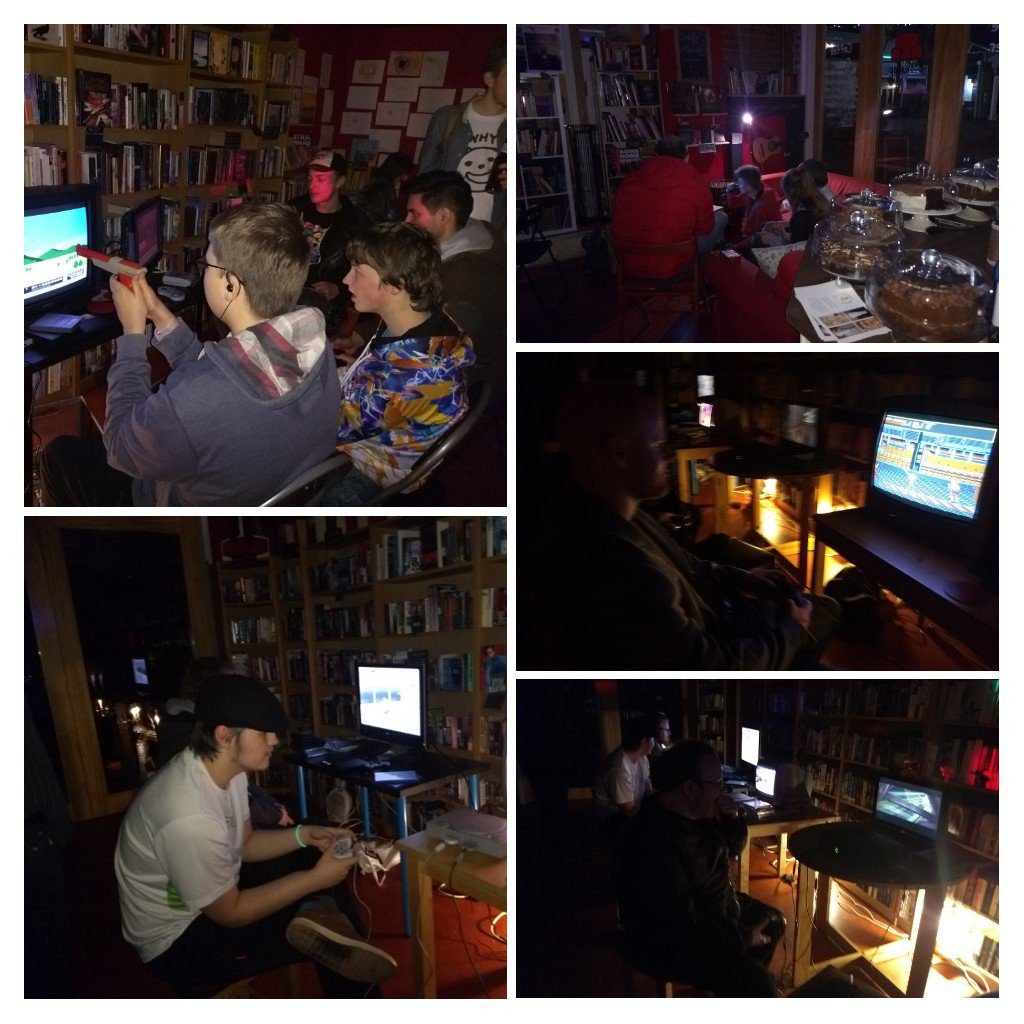 Location
Our first location will be Geek.Zone/01 in Coventry. We need your initial support to open the door so that we can build Geek.Zone/01 into a community-driven, self-sustaining hub.
The reason for this first location is two-fold.
Coventry is where Geek.Zone was founded, so it is naturally where we would want to start our attempt to take over the world (in the nicest possible way!).
Coventry includes neighbourhoods which are amongst the 10% most deprived in the country, so we want to change that. See,
Safe Space
Geek.Zone/01 will be a safe space.
Key Performance Indicators
We will measure impact and success using the following key performance indicators.
Number of members total
Number of new members per month (higher is better)
Number of members leaving per month (lower is better)
Donation amount per member
Net promoter score
Member referrals
Member happiness
Time spent in the space per month
Ultimately, the goal is to make a space that members want to spend time in as it allows them to expand their social network and makes them happier.
Financials
Total Costs
Excluding staff costs, the total cost to open Geek.Zone/01 and run it for the first year will be £70,000. For further details, please review our full Financial Plan.
With regard to staffing, to accelerate the Development of Geek.Zone/Web and thereby further support the development of Geek.Zone/01, we will need to offer a competitive rate to attract talented Software Developers.
Raised So Far
We have been able to raise the following toward this fantastic project.
Cash
| | | |
| --- | --- | --- |
| Organisation | Amount | Purpose |
| The National Lottery Community Fund | GBP£10,000 grant | Various, including but not limited to rent, utilities, equipment. |
| Arnold Clark Community Fund | GBP£1000 grant | Mental Health First Aid training |
| Geek.Zone member community | GBP£1000 | Various |
Benefit in Kind
Organisation
Amount
Purpose
Amazon
pre-2022: USD$2000 annually
from 2022: USD$1000 annually
Cloud hosting, to support our technical capabilities
Atlassian
USD$3450 annually
To support our technical and customer support capabilities
BitFolk
GBP£64.90 annually
Cloud hosting
Clear Channel
GBP£5000
Out of Home Advertising
Docker
USD$300 annually
Cloud hosting, to publish our software
GitHub
GBP£240 annually
Cloud hosting for our code
Google
GBP£8000 annually
To help us be more productive
JetBrains
GPB£2495 annually
Professional software, to improve our coding
Microsoft
USD$3500 annually
Cloud hosting, to support our technical capabilities
SonarSource
EUR€60,000 annually
Handling the quality of our entire codebase
Accounts
As an open organisation, we publish all of our monthly and annual accounts.
Bank Account
The Geek.Zone bank account details are as follows;
---
Attribute
Value
Account Name
Geek.Zone
Bank
NatWest – National Westminster Bank PLC
Account number
29768969
Sort code
52-30-02
IBAN
GB35NWBK52300229768969
SWIFT or BIC
NWBKGB2L
Branch Address
24 Broadgate
Coventry
CV1 1NE
Signatories
Two natural persons who are not connected by blood, marriage or residential address
Organisation Memberships
Community Support
Brazilian Culture & Arts Community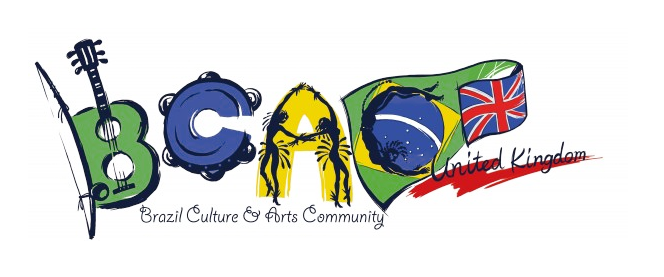 Brazilian Culture & Arts Community, based in Coventry, aims to provide services which enhance the quality of life of the local community.

One of the services delivered by BCAC in 3 outcomes:

– Better personal and social relationships

– Increased self-confidence

– Healthier lifestyle

We believe that those outcomes can benefit and help young people to live a more fulfilling life and our partnership with Geek.Zone aims to provide activities that will contribute to achieving those outcomes.

Leandro Menezes, Project Manager, BCAC
Coventry Linux Users Group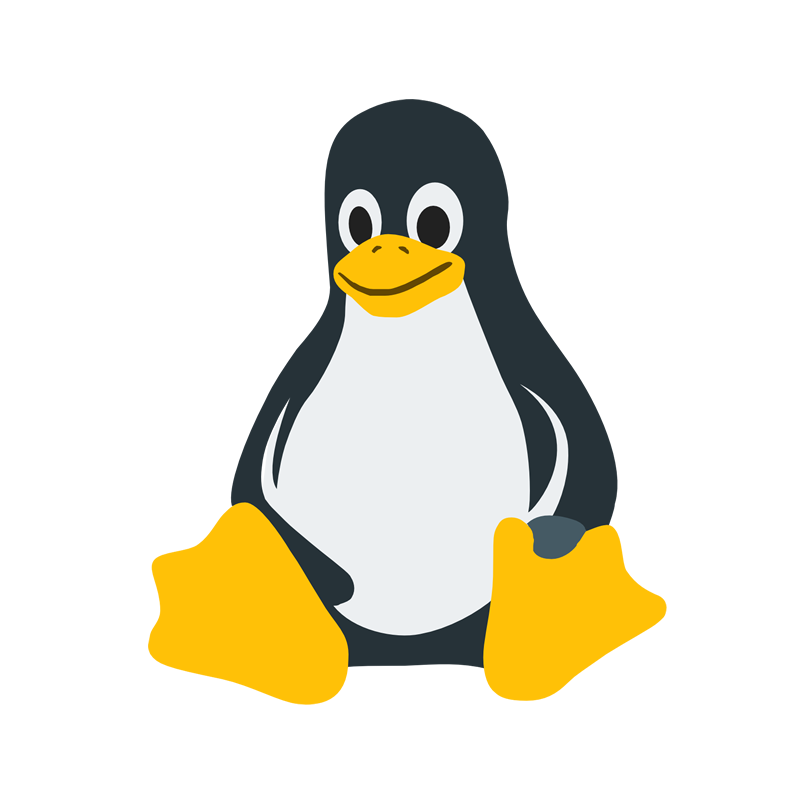 I am the administrator for the Coventry Linux Users' Group, which is a community based group focused on Linux and Open Source software. We call ourselves 'geeks', with a specialisation in computing/IT, so have some overlap with the Geek.Zone group.

The Geek.Zone/01 project is a welcome space where geeks and others can spend time around their peers, in a safe space.

As a group of geeks specialising in IT, we would use the Geek.Zone/01 centre for access to computer systems and internet, especially for those geeks who have an interest in IT, but do not have the facilities to broaden their knowledge.

We fully support the establishment of a safe space for geeks, where our groups can meet others in their communities.

Darren Austin, CovLUG Administrator
Coventry University Esports Club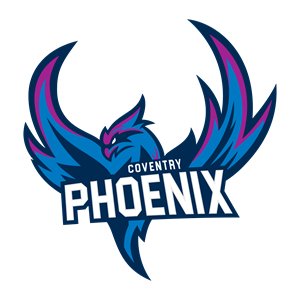 Coventry University Esports Club supports Geek.Zone and their bid to create a new Community Hub in Coventry. The club believe that it's a great opportunity to provide an extra place to give education and extra opportunities to experience new activities and areas to explore. It's a valuable space for developing interest into a career in the future or finding a new interest in an industry that someone may not have thought of before.

With links to the Esports Society, Geek.Zone/01 would be a great opportunity to promote Esports and Gaming as a new area for people to find a new form of entertainment as well as a new industry for a community to get involved with, opening new doors for younger students in the area.

The Esports Club can also provide an opportunity for Geek.Zone to hold large charitable events based around Gaming and Esports thanks to possible coaching and Tournament organisation skills in various games with a range of high skill players within the club, as well as Tournament organisation experience from other members.

The Esports Club would love to work with Geek.Zone for future projects and representing Coventry University in the wider community through Gaming. With the City of Culture award coming to Coventry soon, we believe that this is an opportunity to show off the great diversity in interests that make Coventry what it is.

Alastair Vallance, Vice President, Coventry University Esports Club
FareShare

FareShare provides food to organisations, many of which support people experiencing isolation or homelessness. We take in surplus food that would otherwise go to landfill and redistribute it to people in need. Our aim is to work with Geek.Zone to benefit their local community by providing food for the vulnerable people in their care.

Anthony Holder, Community Coordinator, FareShare West Midlands
Grapevine

GrapeVine Coventry and Warwickshire has been working with Geek.Zone and we are very happy with this partnership. A lot of our work consists of connecting people with a learning disability to their local community, and the groups initiated by Geek.Zone have been very welcoming and supportive to anyone we have referred to them.

They hold regular events, encourage friendship and autonomy, and offer the opportunity for isolated people to slowly reconnect. Plus Geek.Zone is nurturing strong partnerships with many charities, who thanks to this new venue, would be able to do outreach work in the area. As far as GrapeVine is concerned, we would for sure be able to work more in this area, having some of our staff attending Geek.Zone events or working from their venue.

The work they do is tremendously beneficial to a lot of people in Coventry, and they should get all the support you can provide them.

Clare Wightman, Chief Executive Officer, Grapevine Coventry and Warwickshire
HeadHub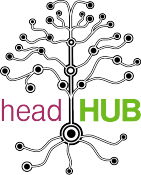 Home Education and Advocacy Hub Ltd ("Headhub") is an organisation which serves and supports home educating families. Its mission is to connect home educators to support and networks which equip, empower, enable and encourage them in achieving their aims as they educate their own children. Headhub currently facilitates, or liaises with other providers to facilitate many activities for home educators both locally and nationally, such as support groups, sports activities, special interest groups, conferences, etc. Headhub also works together with other organisations with similar aims, to improve support and services for home education across the UK. However, Headhub is currently in need of a space which would enable them to offer more services, more often, to more people, but currently lacks the financial capacity to take on the full burden of responsibility for a venue alone. Headhub are also keen to engage with the local community to support Geek.Zone in its aims.

Geek.Zone are seeking to offer many educational services to the community. There is much alignment between the aims of Headhub and Geek.Zone, and it is envisaged that we would reach a co-operative agreement which would enable Headhub to:

– Increase the number of group activities on offer (some of these would be open to non-home educating members of the community as well, e.g. craft afternoons, Preschool groups etc.)

– Collaborate with and support Geek.Zone in the running of educational activities

– Involve Home Educated children in activities run by Geek.Zone, such as Coding or computer skills classes, which would better prepare them for employment or further study

– Assist Geek.Zone with the running of the centre, should they require it

– Offer exam support, and other services which would better prepare home educated children for further study or work

– Provide a friendly community space to home educators and the local community

Geek.Zone/01 has much to offer in a community which is often overlooked and has many socio-economic problems. The educational activities proposed by Geek.Zone would help to engage with young people in the area and improve their opportunities for social mobility. The closure of the Coventry Youth Centres has impacted the community negatively, but an organisation such as Geek.Zone would revitalise the area and engage with the local youth once again. For these reasons, Headhub supports the Geek.Zone proposal.

Juliet English, Director, HeadHUB
Institution of Analysts and Programmers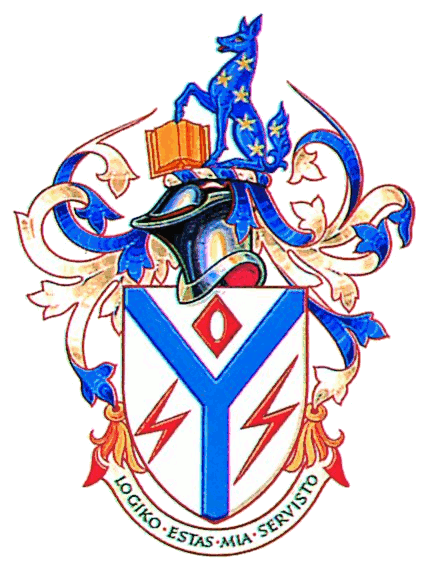 The Institution of Analysts and Programmers is pleased to be a partner with the charity Geek.Zone and supports its aims and ideals through this partnership.

We recognise the support Geek.Zone gives to its wide ranging membership through practical exercises in computing and computer programming in particular. We hope our relationship will help enhance and advance both organisations over the forthcoming years through cooperation and interaction.

We are particularly impressed by your aim of opening a not only Geek.Zone/01, but also a Geek.Zone in every city in the country over the next decade, and wish you well with this endeavour. It may be that some of our members may be in a position to assist in some way in the future.

John Ellis FIAP (Cmpn), Operations Director, Institution of Analysts and Programmers
North Warwickshire & Coventry Dyslexia Association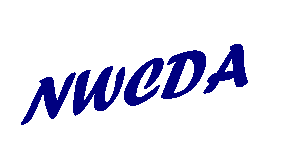 People with neurodiversity frequently feel isolated and very different from the general population. Dyslexia is one of the neurodiversities which frequently overlap, and so although not all dyslexic people would identify themselves as being "different", there is a sizeable proportion, especially those who have had difficulty in securing a diagnosis as adults, do. In addition to the dyslexic difficulties of poor reading and writing skills, as well as organisational and short-term memory problems, many dyslexic people also experience high levels of anxiety, low self-esteem and as a result, mental well-being difficulties.

Dyslexic people make up 10% of the population, but may feel isolated by their difficulties, which they often keep hidden (adding to their stress). Some dyslexic adults would like to meet with other dyslexics to share their common experiences and learn coping strategies for each other. Having a safe place to go to meet others with similar experiences could be life-changing.

Currently there is no such place in Coventry, but Geek.Zone could meet that need.

Stuart Hill, Secretary & Treasurer, North Warwickshire & Coventry Dyslexia Association
Patchwork Craft
Patchwork Craft is business ran by Gemma Cook and Melanie Kemble. We are successfully delivering art and craft workshops for adults with learning disabilities in Coventry and Leamington. We also work in two mainstream primary schools providing an after school art club. We really believe in the therapeutic benefits of art and craft and are committed to providing a valuable experience tailored to meet the specific needs of the group and individuals.

We now have the opportunity to get involved in a new venture and are very much looking forward to working with Geek.Zone. Recognising and promoting mental health and inclusion is very much at the heart of our ethos as a small community minded business. We are looking forward to building a relationship with the Geek.Zone members and are excited to deliver art and craft workshops for them. We believe this provision is very much needed and the hub will become a familiar and well used place within the local and extended community.

Gemma and Melanie, Directors, Patchwork Craft
Phonic Hub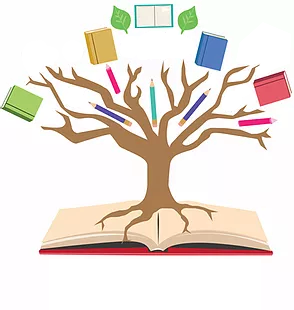 I am writing in support of Geek.Zone/01. Phonic Hub is a Community Interest Company providing music and creative courses and workshops for people with additional needs. We envisage being able to use the Geek.Zone to carry out some of our workshops that we offer on the Coventry area, including music video production and performance/rehearsal space. We have found it difficult in finding suitable venues with such facilities that are a reasonable cost to hire in the Coventry area and so offer our support in this venture.

Jody Scuffle, Director, Phonic Hub
Positive Youth Foundation

Geek.Zone/01 looks great and much needed!

The plans of the Geek.Zone are exciting and would provide much needed support for young people in the city. Young people have been disproportionately affected by COVID-19, so any provision that helps them to develop their skills and confidence would no doubt be well received.

We look forward to potential links to the work of the Coventry Youth Partnership.

Rashid Bhayat, Founder & CEO, Positive Youth Foundation
Scouts: 1st Coventry Allesley Village Scouts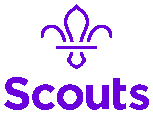 To support our needs in promoting to our Scout Section positive mental health, inclusion and methods of combating loneliness in young people, we invited Geek.Zone in to provide a talk about mental health in young people. They did this in an innovative way using technology to gauge opinions and perceptions on mental health, and following by some stimulating intellectual, IT and physical based games.

This helped the Scouts can insight into how intellectual and physical activity and socialising can help combat negative mental health. It also contributed to aspects of their Skills Challenge, Teamwork Challenge and World Challenge badges.

The opening of Geek.Zone/01 will provide a good resource for the youth of Coventry, particularly those suffering negative mental health and looking to socialise with peers.

I hope that this letter of support is helpful in supporting the decision making process regards the hub.

Darren Male, Group Scout Leader, 1st Coventry (Allesley Village) Scout Group
Scouts: City Of Coventry Scout County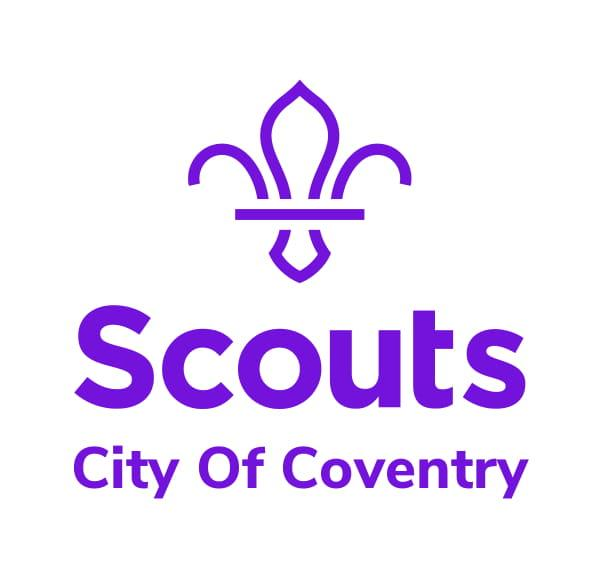 Supporting young people and offering them skills for life are two fundamental areas that Scouting focuses on, not just for its young people but also for the adults that support them.

A study in recent years showed that after a new study it was found that a strong link between participating in Scouting and Guiding as a young person, adults had significantly better mental health.

The data, from almost 10,000 individuals, came from a lifelong UK-wide study of people born in November 1958, known as the National Child Development Study. 28% had been members of Scouting or Guiding as young people. The major finding of the study was that, at the age of 50, this group were around 15% less likely to suffer from mood disorders (including depression and anxiety) than adults who had not been members of Scouting or Guiding.

Despite it having been many decades since the participants had been Members, there was a clear and strong protective effect on mental health. This was present even when the researchers accounted for childhood risk factors, including mental illness being generally more prevalent in families from low socio-economic backgrounds.

Here in Coventry we have no specialist to call on or a location that we can drop in to, so that our members feel valued and get the support and guidance they need in order that they get self-worth and confidence. Geek.Zone/01 hub will give us not only a place we can go to for our own development and support but also an area that we can advise and signpost people to.

The opening of this hub will give great benefits not only to Scouting within the city but also to the wider community as well. What Geek.Zone will offer is something that is not available elsewhere and the described facilities will give young people great opportunity to be with like minded others and get support from those who are able to offer it.

Here at Coventry Scouting we are in full support of the hub and hope this letter is seen as that.

Andrew Morris, County Commissioner, City of Coventry Scout County
St George's Church Coundon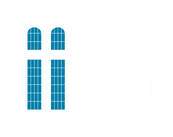 I am writing in support of Geek.Zone/01. This group intends to address the need for community and mental wellbeing for those who are often left uncatered for in the social sphere. Fortunately, being a geek is more and more positive and something to own confidently. However, those who would call themselves geeks might have had school experiences which left them on the outside of social cliques; they may have found that the only places to spark their smart minds have been clubs designed to teach, such as robotics and coding, but it was still a lot like school; often, playing computer games has been the most comfortable and acceptable way to build friendships in a safe and fun way. Geek.Zone/01 seeks to bring folks together into a physical space which is familiar and supports the interests of geeks while, at the same time, providing the opportunity for real community and belonging and for an ever-important sense of self-worth.

The need for meaningful community and self-worth is borne out by the devastating suicide statistics for the UK. 'From 2001 to 2018, suicide and injury or poisoning of undetermined intent was the leading cause of death for both males and females aged 20 to 34 years in the UK.' The pandemic has heightened isolation, loneliness and anxiety-I see it in the parish in Coventry for which I am responsible. One of the ways to address mental wellbeing is to create spaces, like Geek.Zone/01, for like-minded people to belong and feel safe and accepted. Speaking personally, both my children would call themselves geeks. I have watched them search for friendships and comfortable places to belong and seen the impact it can have on their mental wellbeing. As well, our son used to go from Coventry to Leamington Spa to play games because he did not find a safe, welcoming place in Coventry. Geek.Zone/01 would have been perfect. I am encouraged by Geek.Zone/01's mission and very supportive of it. I can also say that since I have heard about this initiative, there are several adults and families in my church community excited to hear that Geek.Zone/01 is coming to Coventry and they are keen to know more. In our opinion, Geek.Zone/01 will be an important and significant addition to the city of Coventry.

Reverend Jennifer Wickham, Vicar, St George's Church
Members
Most importantly, of course, Geek.Zone members feel that Geek.Zone is an important part of their lives and that Geek.Zone/01 will provide more opportunities for them. Some comments included;
Geek.Zone is a place where some pretty isolated people can come together and join forces and come out of themselves and be more sociable, and be a little less isolated.
I'm very isolated, I don't have many friends… …it's nice to have somebody human to talk to… Having Geek.Zone [helps to make] things feel so much better.
Before I joined I had near enough no social life. Through it I discovered another group which I now help run. Everyone is welcoming, everyone is nice, everyone wants to know you, and I think that's wonderful.
Geek.Zone is really one of those places where I feel more comfortable. Even after everyone is long gone, Geek.Zone is still going to be prevalent.
Geek.Zone gets me out the house and lets me meet the new friends I have met here.
Structure
Incorporation
Geek.Zone is a Charitable Incorporated Organisation registered with the Charity Commission for England and Wales with the registered charity number
Gift Aid Registration
Our HMRC Charities reference number (Gift Aid number) is
ZD02354
Religious and Political Affiliations
Geek.Zone is ardently neutral on all religious and political matters. We do not promote any religious or political views or opinions.
We do encourage freedom of speech and inclusivity.
Board of Trustees
The Geek.Zone Board of Trustees is currently comprised of six natural persons.
All Trustees have lived experience of our charitable objects
Five out of the six Trustees are not connected by

Blood
Marriage
Residential address
James Geddes FRSA FMHC, Chair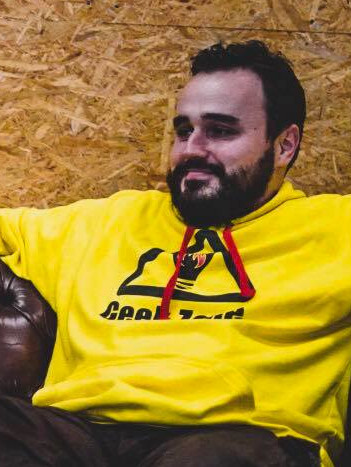 James Geddes has been an ubergeek for as long as he can remember. He founded Geek.Zone in 2013 with the aim of uniting the geeks so that together we can try to take over the world! He holds a Batchelor of Science in Computer Science & Cybernetics from The University of Reading, as well as various professional certifications. He can also drive buses and play the bagpipes!
On behalf of Geek.Zone, James was recently recognised as a Fellow of the Mental Health Collective and as an Open Source Software Influencer Honouree in the 2021 OpenUK Honours List.
Hannah Baller, Secretary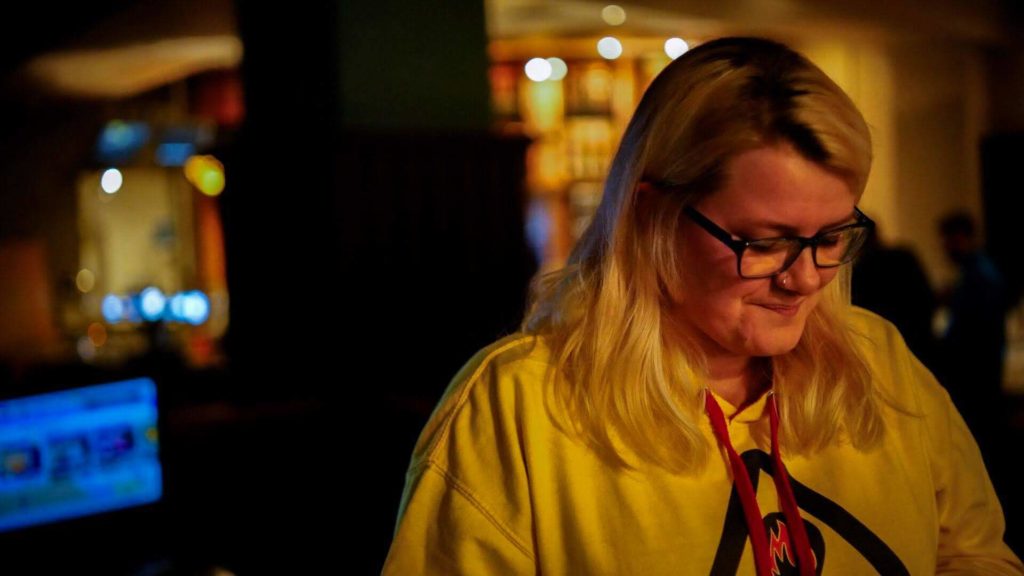 Matthew Wadland, Treasurer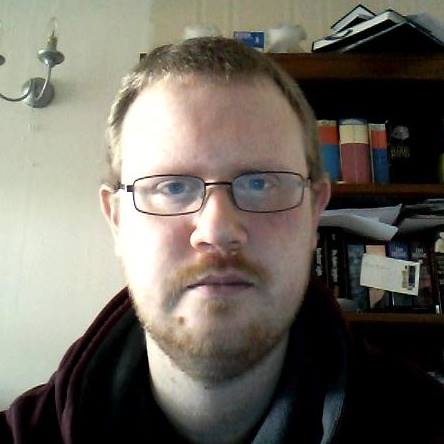 Amanda Brock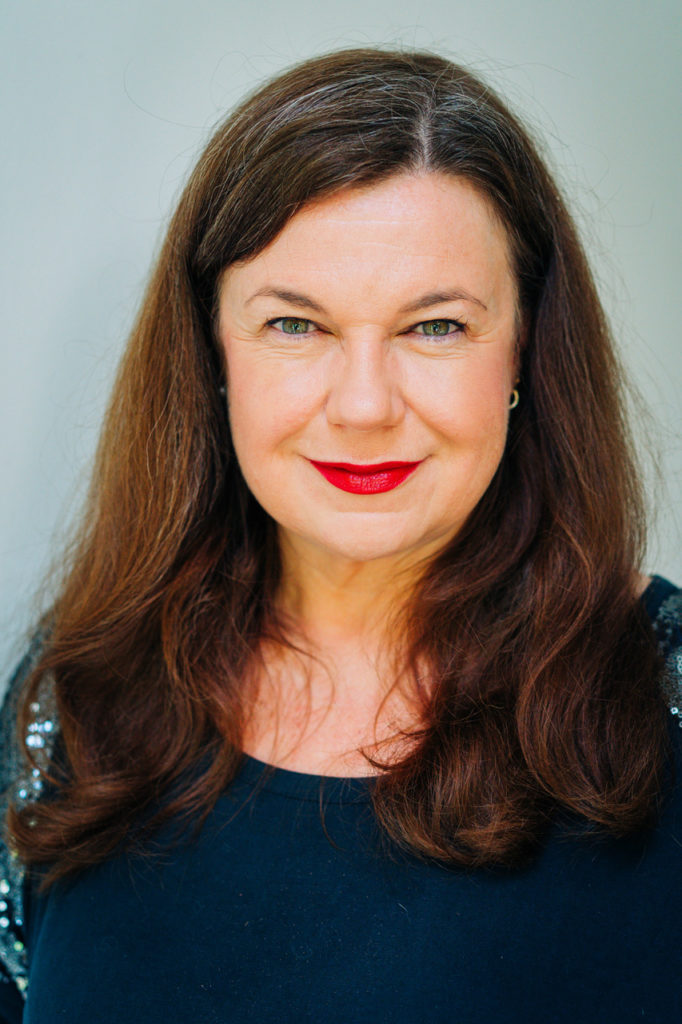 Amanda Brock is CEO of OpenUK, the UK body for the business of Open Technology. Additionally, she holds several influential positions in the field, including but not by no means limited to, Board Member of the Cabinet Office Open Standards Board, Advisory Board Member to the Government Energy Sector Digitalisation Task Force and European Representative of the Open Invention Network. She has also been recognised as one of the Most Influential Women in UK Tech.
As a senior lawyer she has worked across a range of sectors including hardware, mobile, ISP, data centre and digital financial services in Emerging Markets. She is a regular international keynote speaker, podcast guest and panel member, and author covering digital, business and revenue models, Open Source, policy and legal issues, with a particular focus on open for good.
Policies
Geek.Zone has implemented the full range of policies and procedures that are required of us.
Registered Address
The Geek.Zone address is as follows.
Geek.Zone HQ
Union House
111 New Union Street
Coventry
CV1 2NT
England
United Kingdom
What do you think?
Be part of history and help us to build these fantastic projects. Please get in touch now.
t: 0 3000 3000 30
e: [email protected]
You can also book an appointment with James to discuss how we can build our community together.