Looking after each other is important to us at Geek.Zone, so we always want to ensure that members who have missed the last bus, for example, get home safely by arranging a lift for them. With the current "cost of living crisis" pushing petrol and diesel above £1.70 per litre and the cost of maintaining an internal combustion vehicle at an all-time high, how can lift recipients ensure that the driver is not left out of pocket?
We suggest that lift recipients should donate £0.50 per mile to Geek.Zone. If you have been offered a lift by another member, work out how many miles they are driving for you and halve that number to give you the suggested donation in £.
For example, if you have received a lift of 10 miles, your suggested donation would be £5.
How to Donate
The easiest way to donate is via JustGiving.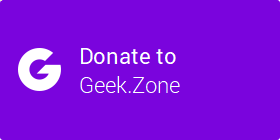 Are Petrol Prices Perturbing?
If you are a petrol car owner and are worried about the impact that it is having on your wallet, as well as the environment, take a look at our post about Electric Vehicles.